Sweet Potato Rounds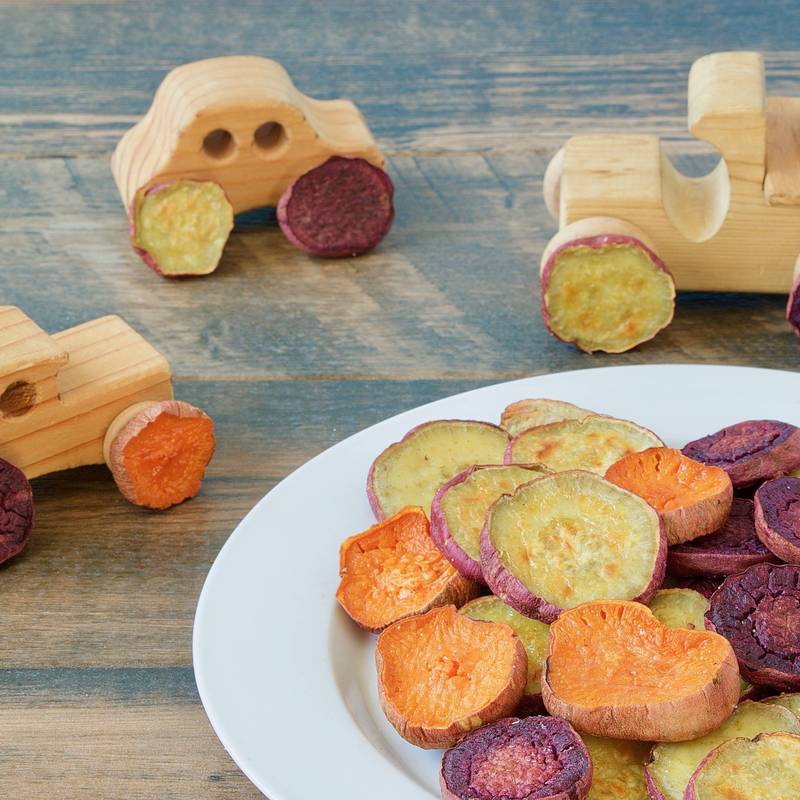 Sweet potatoes are delicious, colorful, and nutrient-rich. We like to dip them into sauces, blend them into ice cream, sneak them into pasta dishes, and whip them into chocolate pudding. The sky's the limit when it comes to the ways to eat a sweet potato!
Ingredients:
4-5 medium-sized sweet potatoes
1 Tablespoon coconut oil (optional)
salt to taste
Directions:
Preheat the oven to 400°F.
Oil two large baking sheets or use silicone mats or parchment paper.
Wash potatoes and cut into ⅓ inch thick rounds or half circles.
In a large mixing bowl, toss with 1 Tablespoon of oil, if desired.
Place potatoes flat on baking sheets and sprinkle with salt.
Bake for 35-45 minutes, or until they are as crisp as desired.
Yields: about 4-6 servings