Bean Pasta Sauce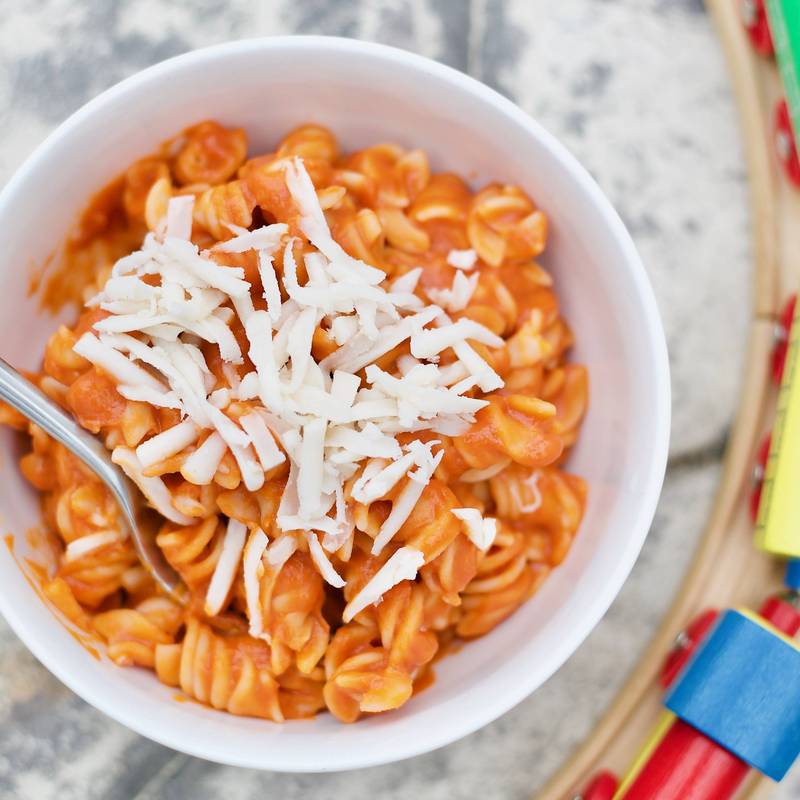 We sure love pasta! There are so many different shapes, textures, and whole grain flours to choose from these days! We also love smooth and creamy pasta sauce—no one would ever guess it's packed with beans and sweet potatoes! It's also fun to steam and finely chop kale or broccoli and mix it in with the pasta.
Ingredients:
12 oz pasta (i.e. brown rice, whole wheat, etc.)
12 oz pasta sauce
1 cup sweet potatoes (steamed in chunks)
1 cup beans (i.e. navy, kidney, garbanzo, etc.)
¼ cup coconut butter or cashew butter (or ½ cup cashews)
water as needed (for smooth blending)
salt to taste
Directions:
Cook pasta according to instructions.
Chop a small sweet potato (any variety) into similar-sized chunks. Place in a steamer basket and steam until a fork easily pierces the potatoes.
Blend pasta sauce, sweet potatoes, beans, and nut butter until smooth. Add a little water if needed to allow blender to blend smoothly. Start with a few tablespoons and slowly increase.
Mix in with pasta and top with nutritional yeast or vegan cheese, if desired.
Serves: about 4