Sweet Potato Ice Cream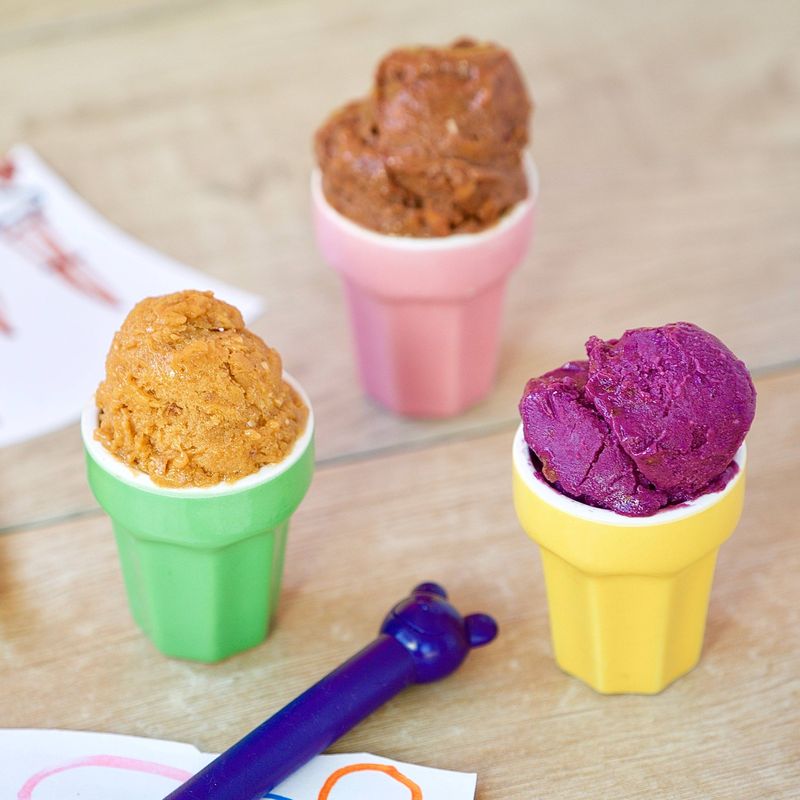 Our kids love having dessert after dinner. Actually, we seem to have dessert throughout the day—at least it's nutrient-dense dessert! Our kids love pushing the buttons on the food processor, but if they didn't help create this ice cream, they'd never know sweet potatoes were in it. Our favorite sweet potato varieties are Jewell, Garnet, and Japanese, but any sweet potato will turn out great in this recipe.
Ingredients:
1 cup sweet potato (steamed and frozen)
2 bananas (frozen)
3 medium-sized dates
2 Tablespoons cocoa powder (optional)
Directions:
Peel a medium-sized sweet potato (any variety) and chop it into similar-sized chunks. Place in a steamer basket and steam until a fork easily pierces the potatoes.
Freeze the sweet potato chunks and banana chunks until they are solid. At least 2-3 hours.
Place all the ingredients in a food processor and process until smooth. Wiping down the sides with a spatula as often as needed.
Serve immediately, or spoon into a container and freeze.
Tips/Variations:
The recipe above will make chocolate ice cream. Feel free to omit the cocoa powder and your ice cream will be the color of your sweet potato. Or toss in a handful of berries or a couple tablespoons of nut butter. Whatever flavor you desire!