Multi-grain Crackers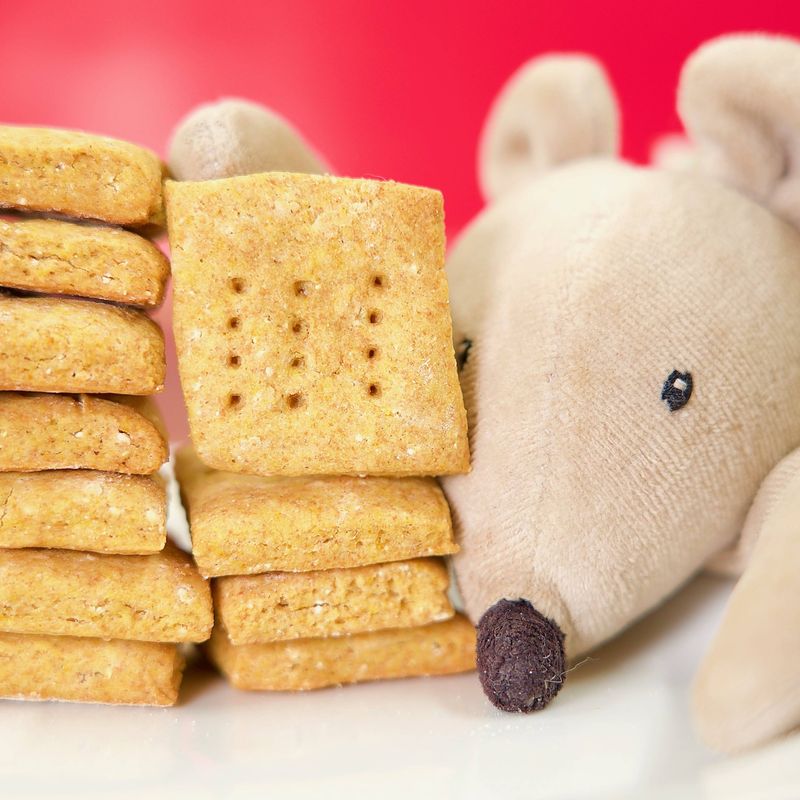 Who doesn't go crackers for crackers? We certainly do, but we've been hard pressed to find a whole-grain, vegan, and oil-free cracker, let alone one that is tasty. We decided to figure out our own, inspired by some sesame sticks (that were a little too oily for our liking) we found in the bulk bins at our co-op. These crackers are great as they are, but you can add herbs and spices to create any flavor you like. They are also great dipped in hummus or on a salad as croutons.
Ingredients:
¾ cup brown rice flour
¾ cup spelt or whole wheat flour
½ cup oat flour
½ cup sunflower seeds (or other seeds) (chopped)
1 teaspoon baking powder
½ teaspoon salt
¼ teaspoon each: garlic powder, onion powder, and turmeric


1 cup water
½ cup almonds (or other nuts)
Directions:
Preheat the oven to 300 degrees F.
Mix all dry ingredients in a bowl.
Blend water and almonds until smooth.
Pour wet mixture into dry and mix thoroughly. The dough should be able to form a ball. Add additional flour or water, if needed.
Sprinkle flour on a large cutting board, place the dough in the center (you may have to break the dough in two depending on your cutting board size), and flatten it with your palm.
Sprinkle extra flour on the flattened dough and roll it out with a rolling pin or large glass jar until it is roughly ¼" thick.
With a large knife cut the dough into 1" squares (or desired size and shape).
Lightly oil a large cookie sheet and bake 30-45 minutes (depending on the thickness and desired crunchiness).