Whole-food Pizza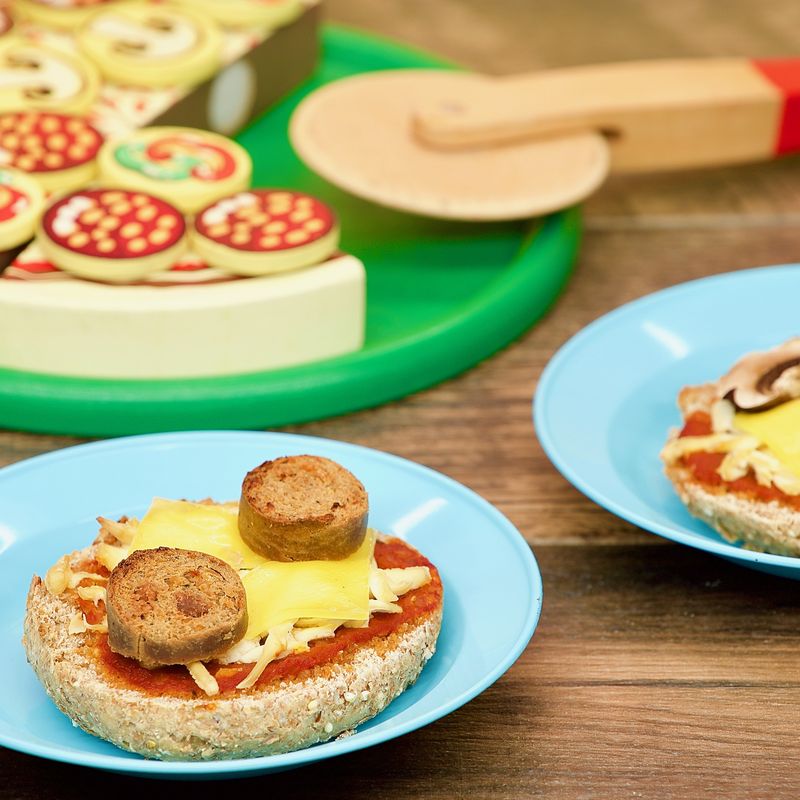 Sometimes we have a strong pizza craving, so we decided to create a nutritious, guilt-free version that delights our taste buds. This is a very basic version, but feel free to add your favorite veggie toppings. We often add chopped broccoli, tomatoes, and sometimes zucchini - whatever we have on hand! We usually use the nut-cheese topping below to keep it 100% whole-foods, but once in a while we'll replace it with a store-bought non-dairy cheese (good for first-time vegan pizza eaters).
Crust ingredients:
1 cup brown rice flour
1 cup whole wheat pastry flour (or oat flour for a gluten-free option)
2 teaspoons baking powder
pinch of salt, pepper, garlic powder, and onion powder
¾ cup water
Directions:
Preheat the oven to 400 degrees F.
Mix all dry ingredients in a bowl.
Add water and combine thoroughly.
Use hands to form a dough ball.
Sprinkle flour on a greased cookie sheet or pie plate and roll out dough to ¼" thick.
Bake for 15 minutes.
Topping ingredients:
1 batch nut-cheese sauce (below)*
1 cup mushrooms (sliced)
½ medium onion (chopped)
10-12 oz extra firm tofu (grated)
4 oz tomato paste
Directions:
Spread tomato paste evenly on pre-baked crust.
Top with onions and mushrooms, then tofu.
Drizzle on nut-cheese sauce and spread evenly.
Lower oven to 350 degrees F.
Bake for 25-35 minutes until onions are done.
* You can replace the nut-cheese sauce with 1-2 cups of shredded non-dairy cheese (i.e. Daiya, Follow Your Heart, etc.)
Nut-cheese Sauce ingredients:
1 cup cashews (or other nuts)
¾ cup water
¼ cup nutritional yeast
½ teaspoon salt
Directions:
Place all ingredients in blender and blend on high until sauce is smooth. Add more water if needed.
Yields: about 6 servings