Nachos with Cheese Sauce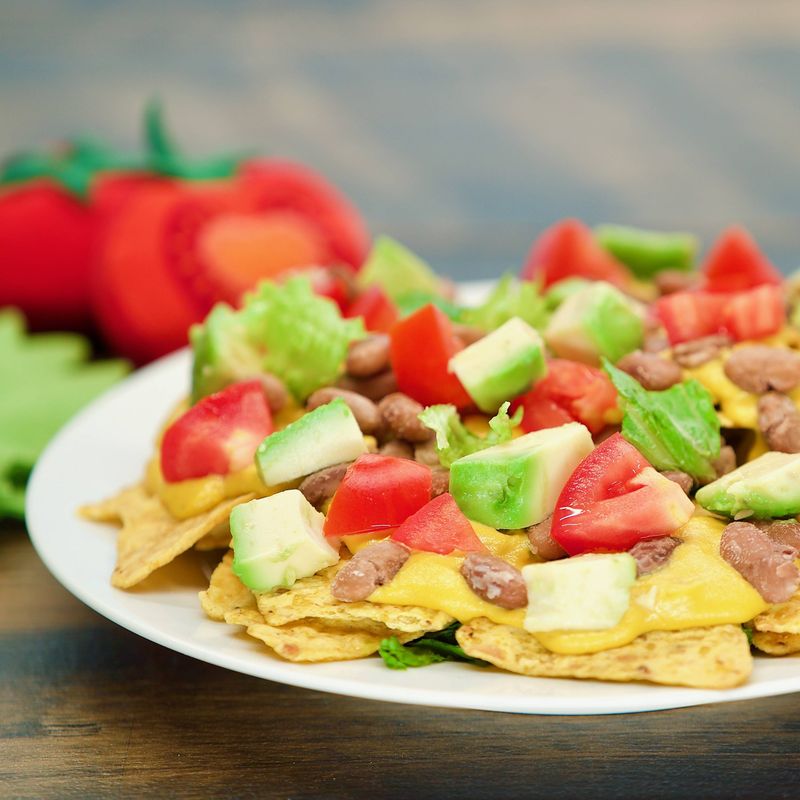 I like to drizzle this sauce on top of just about everything. For dinner I poured it on top of organic baked corn chips, brown rice, kidney beans, chopped lettuce, tomatoes and avocado!
Ingredients:
1 cup raw cashews (or other nuts or white beans*)
¾ cup water
½ medium-sized red pepper (chopped)
¼ cup nutritional yeast flakes
1 ½ teaspoons Dijon-style or stone-ground mustard
½ teaspoon garlic powder
½ teaspoon onion powder
½ teaspoon salt
1 raw carrot (chopped) (optional)
Directions:
Place all ingredients in blender and blend until smooth. Add more water if needed to blend smoothly.
Transfer blended mixture to a pot and bring to slow simmer over medium heat stirring occasionally.
*You can replace half or all of the nuts with cooked white beans (i.e. navy, cannellini, etc.)
Yields: about 2 cups