Beany Gravy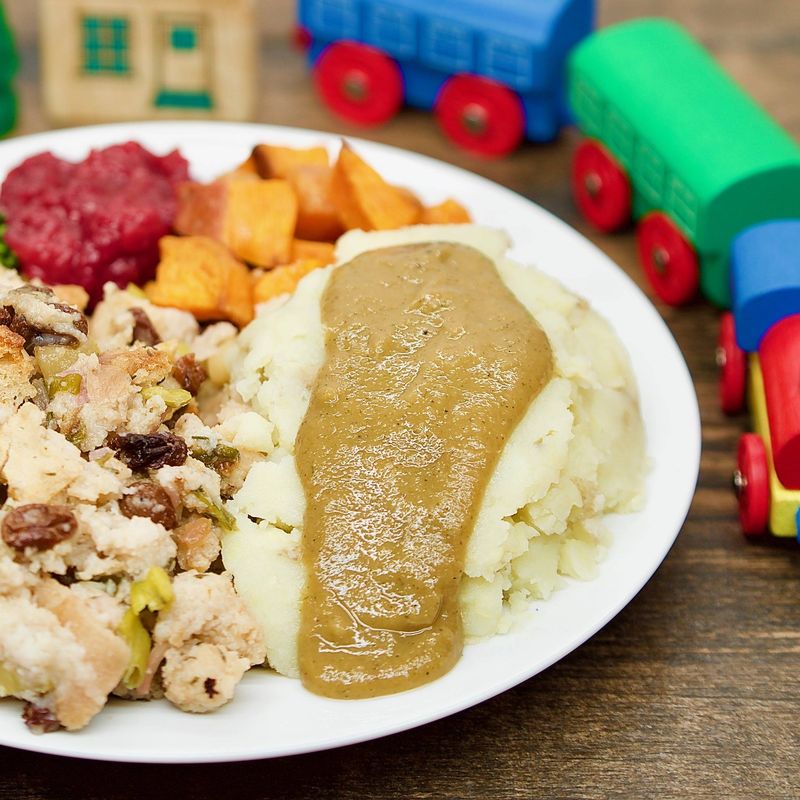 We love creamy mashed potatoes and Apple-Walnut Stuffing covered with beany gravy. We make it every Thanksgiving, and often wonder why we don't make it on a weekly basis. It's an easy and delicious way to sneak in more beans into everyone's meal.
Ingredients:
1 cup garbanzo beans or navy beans (cooked)
1 cup vegetable broth (low sodium)
½ cup onion (chopped)
2 Tablespoons soy sauce
1 Tablespoon arrowroot or any flour
2 teaspoons dried thyme
1 teaspoon fresh garlic (chopped)
1 teaspoon dried sage (not powdered)
¼ teaspoon black pepper
Directions:
Combine all ingredients in a blender and blend until smooth. Add additional broth if needed to blend smoothly.
Pour into a small sauce pan, cook on medium and stir until it has thickened and is thoroughly hot (about 10-15 minutes).
This gravy recipe was inspired by Isa Chandra Moskowitz in "Appetite for Reduction."