Garlic Potatoes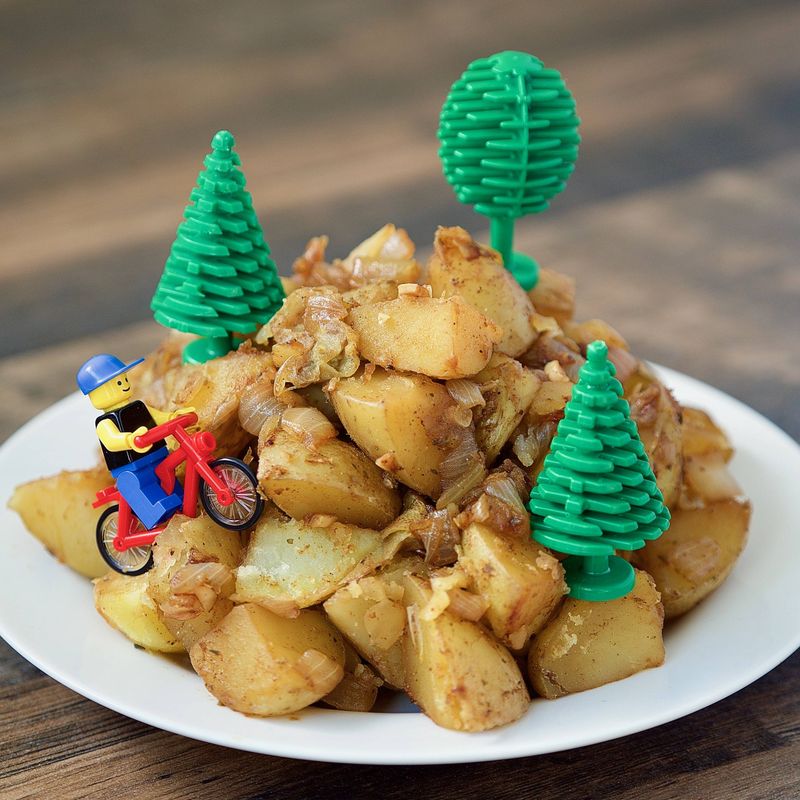 This simple, quick recipe is one of our favorites for both breakfast and dinner. These potatoes are smooth and rich tasting even though no oil is used. Serve beside pancakes or tofu scramble for a hearty breakfast. Try toppping with avocado for an extra delicious treat!
Ingredients:
6 medium potatoes (red or yellow)
1 medium onion (chopped)
4 cloves garlic (crushed or finely chopped)
1 Tablespoon soy sauce
¼ cup water
1 teaspoon chili powder
¼ teaspoon thyme
¼ teaspoon oregano
Directions:
Wash and cut potatoes into wedges, we usually cut them into eighths.
Combine all ingredients in skillet and set to medium-low heat. Cover and let simmer for 25-35 minutes or until done, stirring every 5-10 minutes. Add more water if needed to prevent potatoes from sticking to skillet.
Yields: about 4-6 servings