Banana Nut Pancakes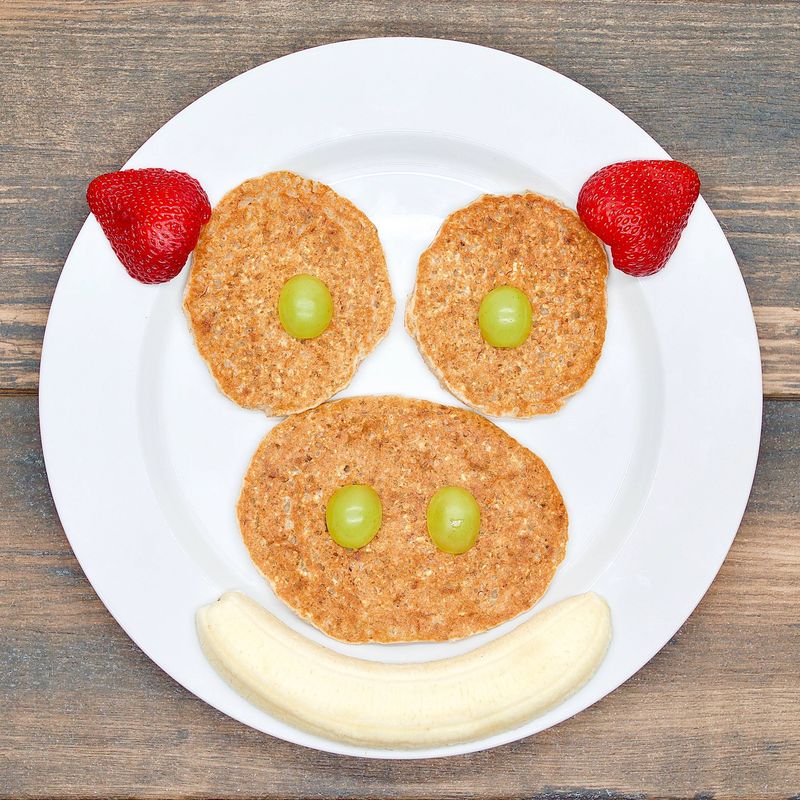 These pancakes are delicious with peanut butter, but we often enjoy the subtle flavor of almond butter. And if you have nut allergies, like our daughter does, we'd recommend using coconut butter. Feel free to add more nut butter if you'd like to make them richer, or leave it out all together if you want to keep them light. My kids like topping these pancakes with blueberries, bananas, non-dairy yogurt and a little maple syrup. Enjoy!
Ingredients:
1 cup rolled oats (or oat flour)
1 teaspoon baking powder
pinch salt
1 mashed banana
1 cup water or non-dairy milk
2 Tablespoons nut butter (or coconut butter)
½ teaspoon vanilla extract
Directions:
Blend the rolled oats in a blender, or use already prepared flour.
Heat a non-stick skillet (or lightly oiled frying pan) on medium/low.
In a bowl, combine the dry ingredients.
In a separate bowl, mash the banana and mix with the wet ingredients.
Add the wet ingredients to the dry ones, and mix thoroughly. Add a little additional liquid if the batter is too thick to easily pour onto the skillet.
Cook pancakes until bubbles appear on the surface, then flip to the other side.
Yields: about 2-3 servings