Vanilla Coconut Cornbread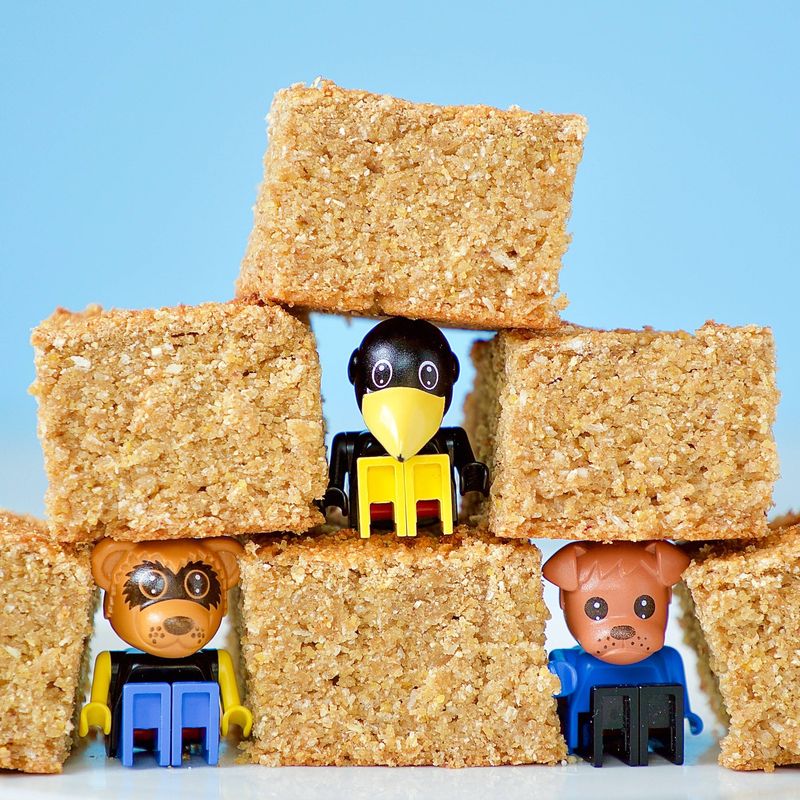 Nothing beats a big bowl of Chunky Chili and freshly baked cornbread. This cornbread is whole grain, fruit sweetened, delicious, and disappears quickly in our home!
Vanilla Coconut Cornbread
1 ¼ cups cornmeal
1 cup coconut shreds (or coconut flour)
¾ cup rolled oats (or oat flour)
1 Tablespoon baking powder
½ teaspoon salt
1 ½ cups water
1 cup dates
1 medium apple (cored and chopped)
1 ½ Tablespoons vanilla
Directions:
Preheat the oven to 350 degrees F.
Use silicone muffin cups, or lightly oil a 12-muffin tin, or 2 loaf pans.
Blend the coconut shreds and rolled oats in a blender, or use already prepared flour.
Mix the flours, baking powder, and salt in a bowl.
In a blender, add the remaining four wet ingredients and blend until smooth.
Pour the blended ingredients into the dry ones and mix thoroughly.
Spoon the batter into the muffin tins or loaf pans.
Bake for 30-35 minutes (muffins) or 45-50 minutes (breads) or until a toothpick inserted in the center comes out clean.