Chunky Chili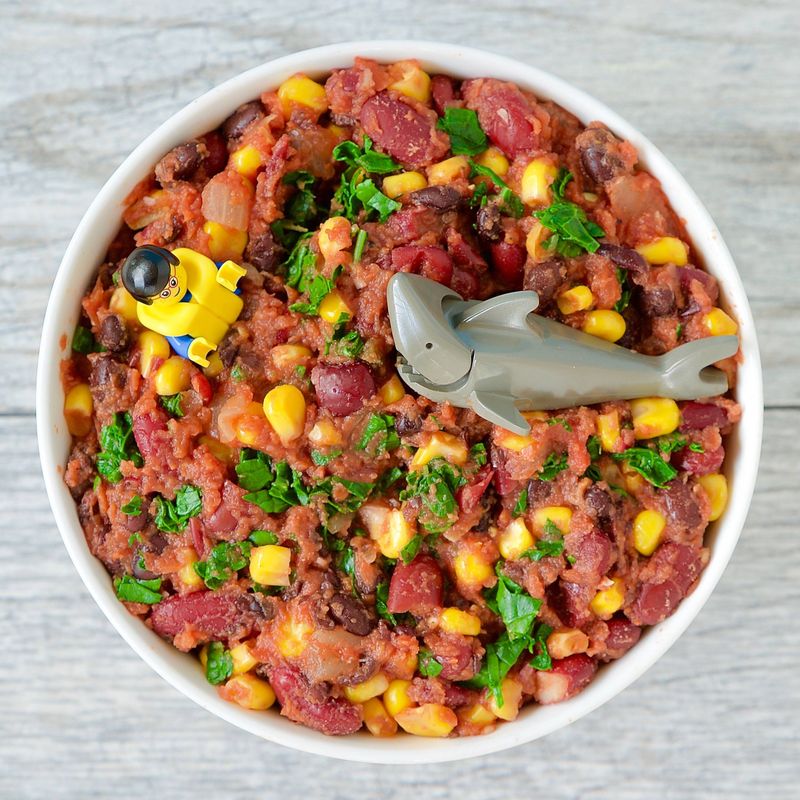 This delicious chili is hearty and full of protein-rich, fiber-filled beans. We often add in chopped veggies such as sweet potatoes, broccoli, carrots, zucchini, kale, and any veggies we have on hand (and the kids are enjoying). We like to serve this alongside a big chunk of Coconut Cornbread.
Ingredients:
1 medium-sized onion (chopped)
1 large garlic clove (chopped)
½ cup water
24 oz crushed tomatoes
2 cups kidney beans
2 cups black beans
2 cups corn kernels (fresh or frozen)
½ cup water
½ teaspoon salt
½ teaspoon cumin
¼ teaspoon black pepper
Directions:
Combine the chopped onion, garlic, and ½ cup water in a large pot. Cook on medium heat until the onion is translucent (about 5 minutes). Be sure to stir often.
Add remaining ingredients and cook on medium/low for about 30 minutes. Be sure to stir often.