Tofu Cutlets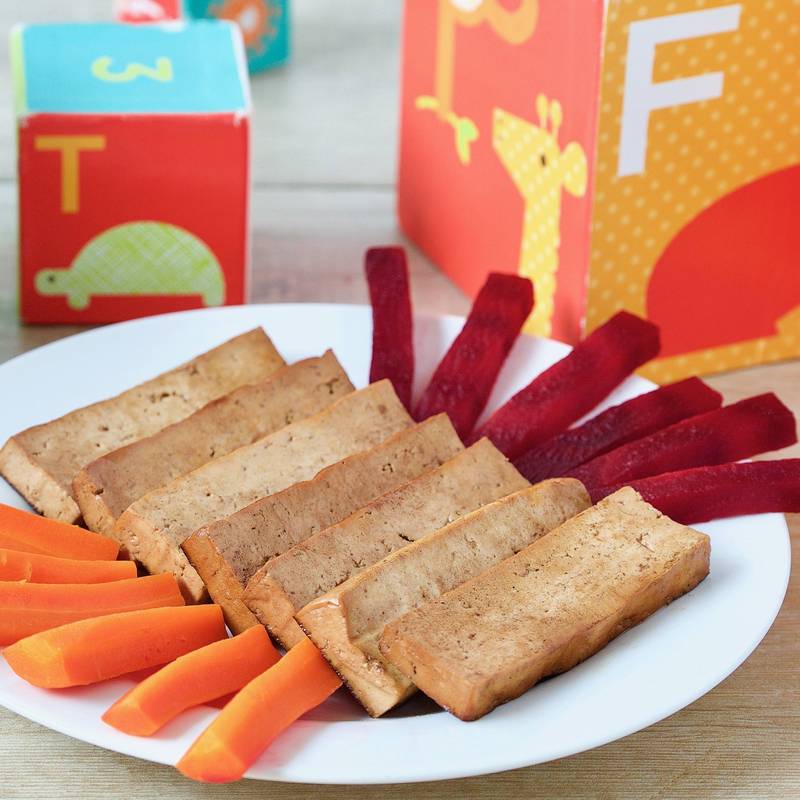 These easy-to-make stovetop cutlets are delicious on sandwiches, on top of grain bowls, in sushi rolls, and as hand-held snacks. You can sprinkle on your favorite seasonings while they are cooking. We often sprinkle on onion powder and turmeric.
Ingredients:
1 pkg extra-firm tofu (about 14 oz)
2 Tablespoons soy sauce
1 Tablespoon balsamic vinegar
¼ cup water
1 Tablespoon coconut oil or other oil (optional)
Directions:
Rinse the tofu with water and place on a cutting board.
Slice the tofu into long strips, depending on how thick you want them. Usually about 8-10 cutlets.
Place the tofu in a skillet and mix in soy sauce, vinegar, and water.
Place on medium-high heat. Once it is cooking away, cover, and reduce to medium-low.
Cook for about 10 minutes, or until all liquid is absorbed. Be sure to check it often so it doesn't burn.
Top with oil if desired.
Yields: 4-6 servings