Tempeh Cubes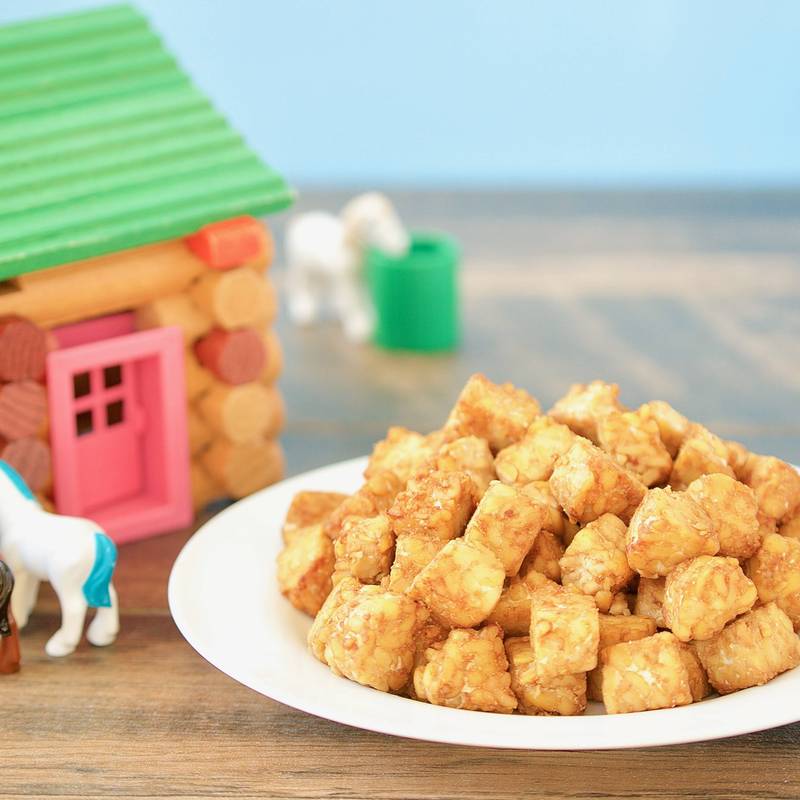 Tempeh cubes are great packed in lunches, and to snack on anytime of day. Tempeh is a delicious and nutritious fermented food made from soybeans. It's a wonderful source of vitamins, minerals, and fiber. We like grating tempeh into pasta sauce and Chunky Chili.
Ingredients:
16 oz tempeh (2 packages)
2 Tablespoons balsamic vinegar
1 Tablespoon soy sauce or tamari
1 Tablespoon coconut oil (melted) (or other oil)
2 teaspoons onion powder
Directions:
Preheat the oven to 350°F.
Cut tempeh into cubes and place in a large bowl.
In a small bowl, combine all remaining ingredients.
Pour over tempeh cubes and toss until all liquid is absorbed.
Place tempeh on a lightly oiled large cookie sheet. Instead of oil, use a silicone mat or parchment paper.
Bake for 15-20 minutes. They'll still be soft and a bit moist. Bake longer if you want a drier texture.
Tips/Variations:
Feel free to sprinkle unbaked tempeh cubes with garlic powder, pepper, thyme, oregano—any spices you enjoy!
Yields: about 4-6 servings