Strawberry Cupcakes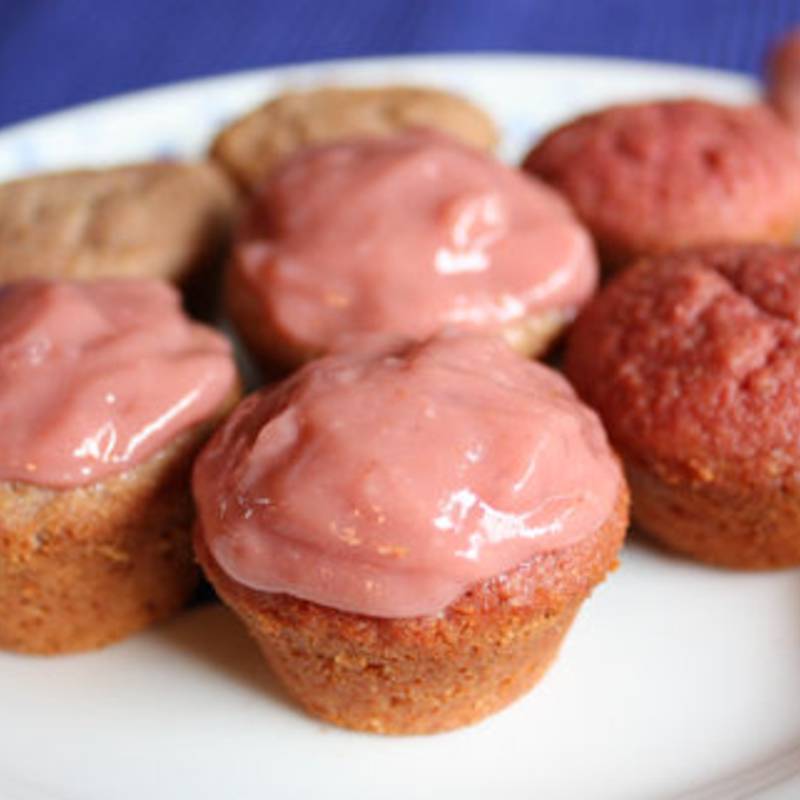 Ingredients:
1 ½ cups oat flour
¾ cup garbanzo bean flour
⅔ cup evaporated cane juice
2 teaspoons baking powder
½ teaspoon salt
½ cup almonds (or other nuts)
2 cups strawberries (fresh or frozen)
1 cup non-dairy milk or water
1 teaspoon vanilla
3 Tablespoons beets (grated)(optional)
Directions:
Preheat the oven to 350 degrees F.
Lightly oil a 12-muffin tin or one 9-inch round (or similar size) cake pan.
In a bowl, combine the first five dry ingredients.
Pour the almonds into a blender and blend into a coarse flour.
Add the strawberries, non-dairy milk, vanilla and beets (optional) to the blender, and blend to combine.
Pour the wet ingredients into the dry ones and mix until just combined.
Bake 25-30 minutes (cupcakes) or 40-45 minutes (cake) or until a toothpick comes out clean. Allow to cool for a few minutes before moving to a wire rack to finish cooling.
Yields: 12 cupcakes or one 9-inch cake