Peanut Butter Chocolate Chip Cookies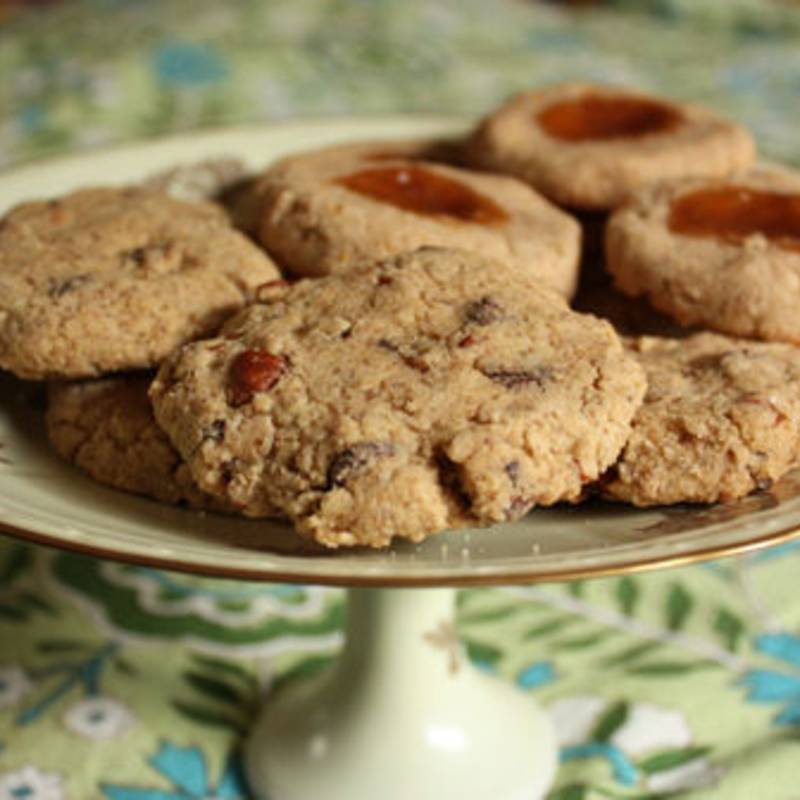 Everyone loves homemade chocolate chip cookies! At least, we're pretty sure most people do. These little guys are irresistibly good, and the best part is they are good for you, too. On second thought, it's probably better if you don't like chocolate chip cookies... otherwise these are going to disappear real quickly. At least they did in our house. We're happy to admit they are oil-free, full of brown rice flour, and sweetened with dates. Not exactly your typical chocolate chip cookie!
Ingredients:
2 ½ cups brown rice flour
½ cup dairy-free chocolate chips
½ cup chopped nuts
¼ cup coconut shreds (optional)
2 teaspoons baking powder
½ teaspoon salt
1 ½ cups water
⅔ cup dates (pitted and packed)
⅓ cup peanut butter
1 teaspoon vanilla
Directions:
Preheat the oven to 350 degrees F.
In a bowl, combine the first six dry ingredients.
In a blender, blend last four ingredients until smooth.
Pour wet ingredients into the dry ones and mix thoroughly.
Form dough into balls and flatten on an oiled baking sheet.
Bake for 30-35 minutes or until the bottom is golden. Allow to cool for a few minutes on the cookie sheet to firm up before moving to a wire rack to finish cooling.
Yields: about 25 cookies