Mac & Cheese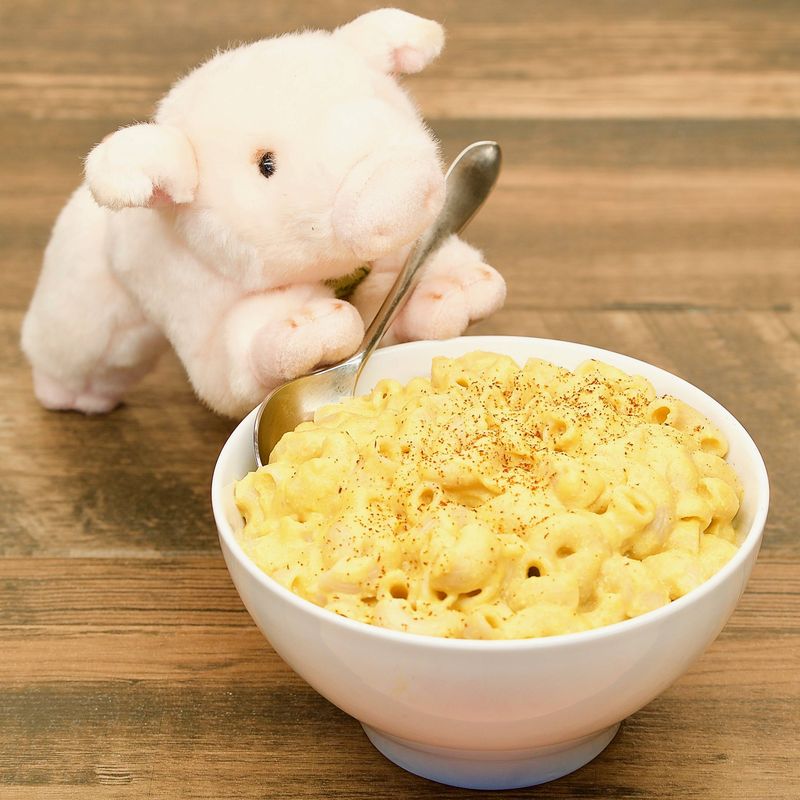 This is by no means your typical mac & cheese, but it has the stamp of approval from omnivorous friends who love traditional mac & cheese. Yay! And no one believed us that it was filled with veggies and cashews!
Ingredients:
2 cups Yukon Gold potatoes (chopped)
1 cup Garnet or Jewel Yam (peeled and chopped)
⅓ cup yellow onion (chopped)
2 ½ cups water
¾ cup raw cashews (or navy beans)
¼ cup nutritional yeast
1 Tablespoon lemon juice
¾ teaspoon salt
½ teaspoon garlic powder
½ teaspoon Dijon-style or stone-ground mustard
12 oz dry pasta (we like brown rice noodles)
Directions:
Place chopped potatoes, sweet potatoes, and onions in a steamer basket and steam until a fork pierces the veggies easily (about 10 minutes depending on size of chunks).
Combine all ingredients in a blender (except for pasta) and blend until smooth. You can add more liquid if needed to blend smoothly.
Cook the pasta as usual and drain. Mix the cheese sauce with the noodles and heat on low for a few minutes.
The sauce will thicken as the noodles absorb some of the liquid.
Yields: 4-6 servings
If you'd like a little added richness (especially if you replace the cashews with navy beans), feel free to drizzle a little flax, hemp, or olive oil on top.