Gingerbread Cookies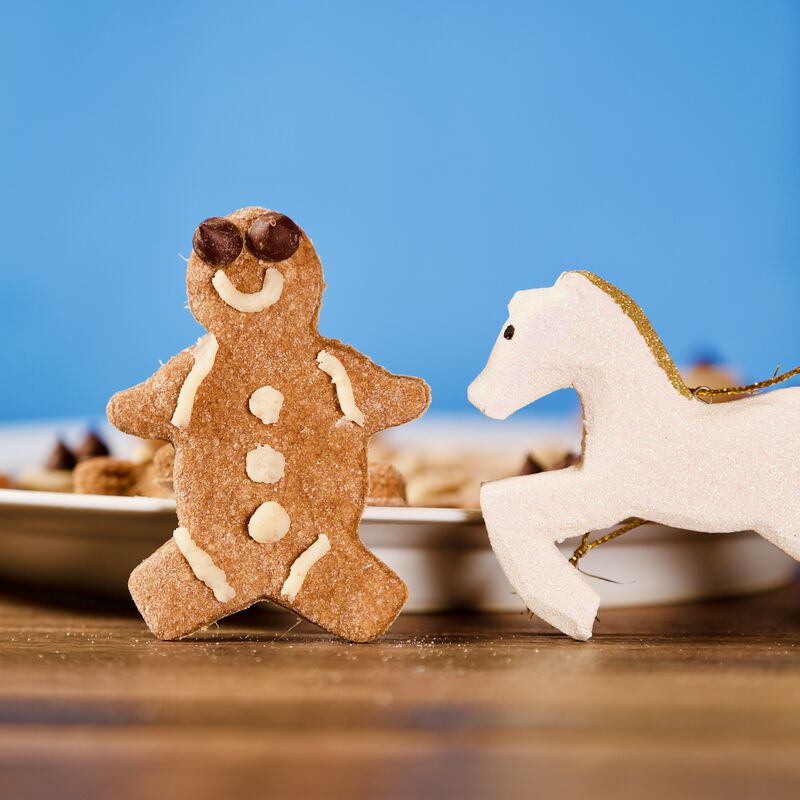 These cookies are fruit-sweetened and high in fiber, making them a treat for anytime of day! We even had a few for breakfast! We used a piping bag to lightly frost them with a mixture of coconut butter and powdered sugar. We'll be experimenting with other fruit-sweetened frostings that we can pipe with. Happy holidays!
Ingredients:
2 cups spelt flour or whole wheat flour
1 cup oat flour or brown rice flour
1 Tablespoon baking powder
1 teaspoon cinnamon
½ teaspoon salt
¼ teaspoon nutmeg
1 cup dates
1 cup water
¼ cup coconut butter (or other nut butter)
¼ cup blackstrap molasses
1 Tablespoon ginger (fresh)
Directions:
Mix first 6 dry ingredients in a bowl.
Blend remaining 5 wet ingredients until smooth. This will be very thick in the blender.
Pour wet ingredients into dry ones and mix thoroughly. If batter is too dry, add 2-3 Tablespoons water to the blender to remove remaining wet ingredients.
Lightly oil two large cookies sheets.
Make round cookies, or shape with cookie cutters. (If using cookie cutters, lightly flour your cutting board before rolling out dough to avoid cookies from sticking.)
Bake 325 degrees for 20-25 minutes depending on thickness.