French Toast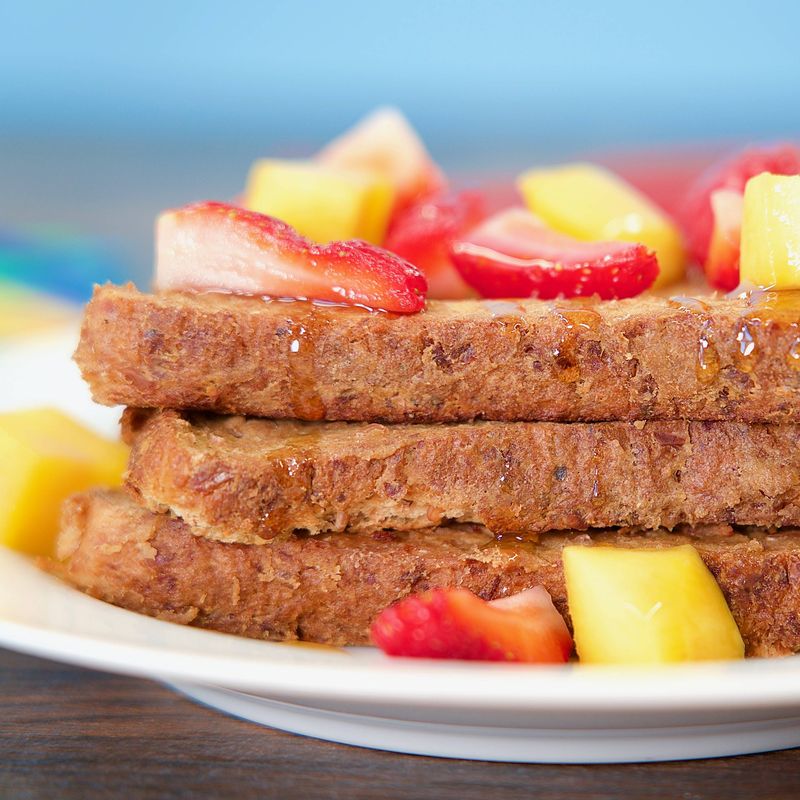 This recipe has been a family favorite for two generations! It's crispy on the outside, soft on the inside, and just plain delicious. It tastes like a breakfast treat, but it's packed with whole grains and tofu, and topped with a lot of fresh fruit. And a little drizzle of maple syrup!
Ingredients:
1 cup non-dairy milk
4 oz tofu (firm or extra firm)
¼ cup dates (pitted)
1 teaspoon vanilla extract
½ teaspoon cinnamon
¼ teaspoon salt
6 pieces whole-grain bread
Directions:
Preheat the oven to 375 degrees F.
Blend all of the ingredients in a blender (except for the bread, of course).
Oil a large baking dish and place bread in a single layer in the dish.
Evenly pour blended mixture over bread. Spread with a spatula if needed.
Bake 15 minutes, carefully turn slices over, and bake 15 minutes longer, or until golden brown.
Yields: 3-6 servings