Crustless Veggie Quiche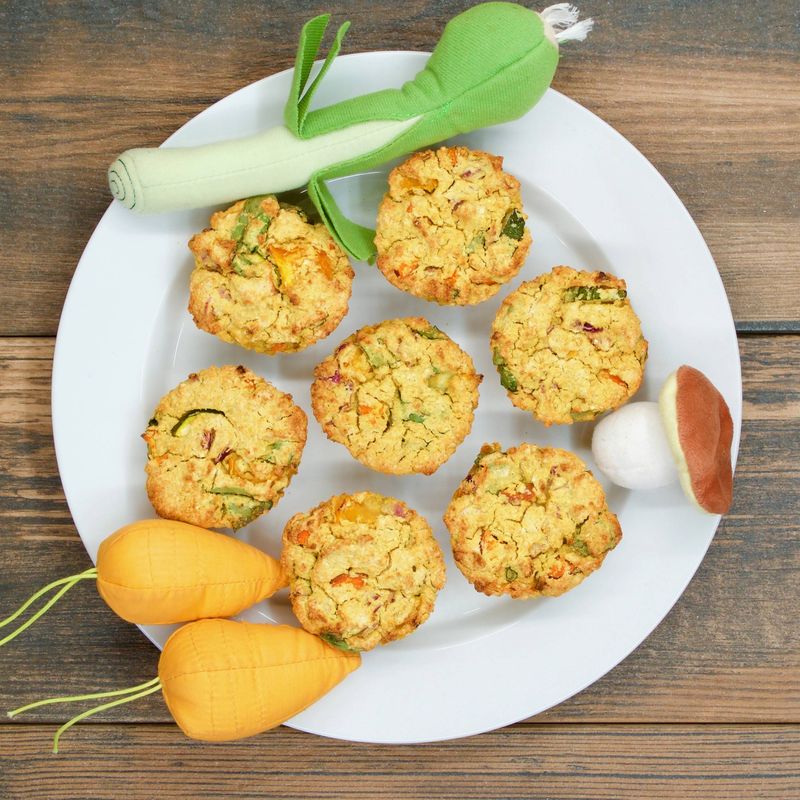 This crustless quiche is made of protein-rich beans and veggies. What a fun way to sneak in your favorite veggies and great for on-the-go snacking!
Veggie Quiche ingredients:
3 cups chopped veggies (broccoli, zucchini, mushrooms, bell peppers, etc.)
1 cup chopped onions
2 cups navy beans (or other white beans)
¼ cup water
¼ cup tahini (or coconut butter)
¼ cup lemon juice
2 Tablespoons nutritional yeast
2 Tablespoons flour (any flour)
1 teaspoon garlic powder
1 teaspoon onion powder
½ teaspoon salt
½ teaspoon curry powder
½ teaspoon turmeric
¼ teaspoon black pepper
Directions:
Preheat the oven to 350 degrees F.
Combine all ingredients (except veggies and onions) in a food processor or mash by hand.
Process until smooth. Add additional water if needed for smooth texture.
In a bowl, thoroughly combine the bean mixture with the veggies and onions.
Spoon this mixture into a 12-muffin tin or an oiled 9" pie plate.
With muffin tins, bake 45 minutes or until golden brown. With a pie plate, bake 30 minutes covered, then 45 minutes uncovered.
Let cool and solidify for 30 minutes before serving.
Yields: about 6-8 servings