Crustless Veggie Quiche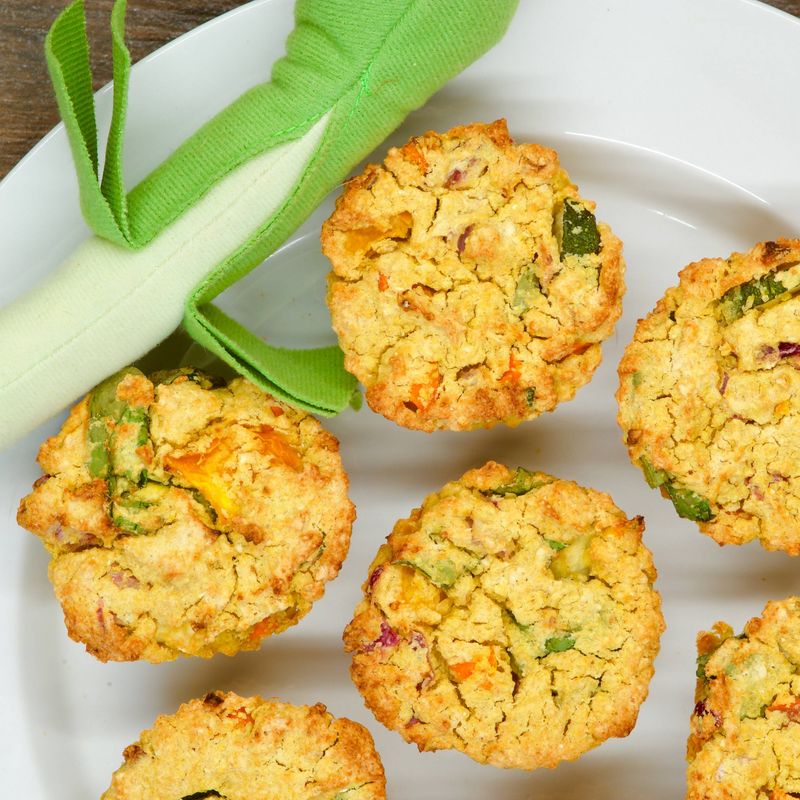 This crustless quiche is made of protein-rich beans and veggies. It's quite different from traditional quiches that are full of fat and cholesterol!
Veggie Quiche ingredients:
3 cups chopped veggies (broccoli, mushrooms, bell peppers, etc.)
1 cup chopped onions
2 cups navy beans (or other white beans)
¾ cup water
¼ cup tahini and lemon juice
¼ cup nutritional yeast
1 Tablespoon arrowroot (or other thickener)
1 teaspoon garlic powder and onion powder
¾ teaspoon salt
½ teaspoon curry powder
¼ teaspoon black pepper and turmeric
Directions:
Combine all ingredients (except veggies) in a food processor or blender (or mash by hand).
In a bowl, thoroughly combine the bean mixture with the veggies.
Spoon this mixture into an oiled 9" pie plate or 12-muffin tin.
Bake 350 degrees for 30 minutes covered, then 45 minutes uncovered. Or, with muffin tins, bake 60 minutes or until golden brown.
Let cool and solidify for 30 minutes before serving.
Yields: about 6-8 servings