Chocolate Cake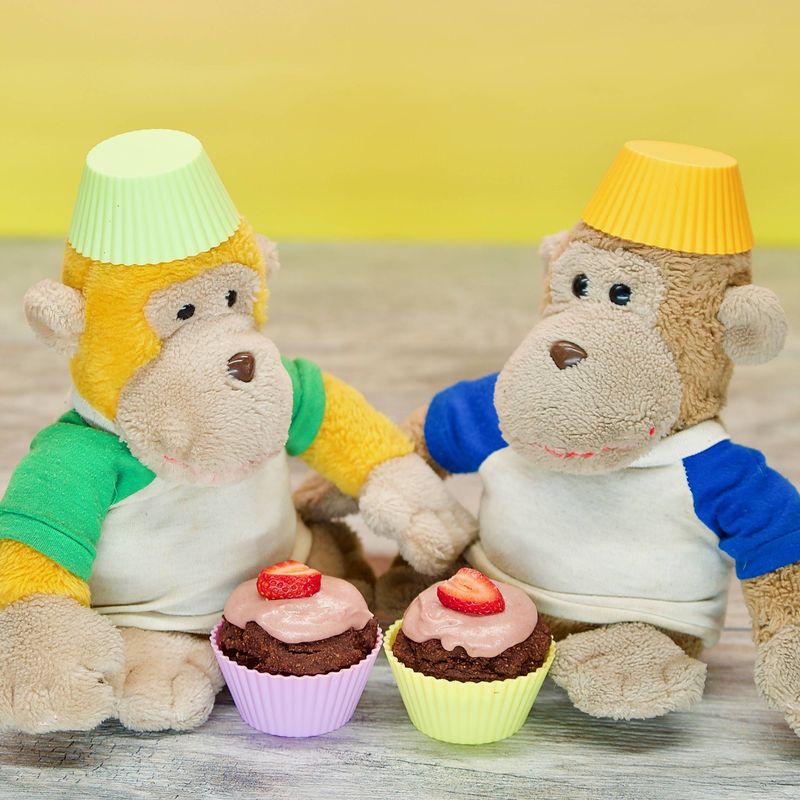 This is our go-to cake recipe for our kids' birthdays (and big kids, too). It's totally fruit-sweetened - no need for refined sugar! It also works great as a brownie recipe without the frosting.
Chocolate Cupcake ingredients:
1 cup rolled oats (or oat flour)
1 cup coconut shreds (or coconut flour)
1 cup whole spelt flour (or brown rice flour for gluten-free option)
¾ cup cocoa powder
1 Tablespoon baking powder
½ teaspoon salt
1 cup dates (pitted and packed)
¼ cup coconut butter or cashew butter (or ¼ cup cashews)
2 cups water
2 teaspoons vanilla extract
Directions:
Preheat the oven to 350 degrees F.
Use silicone muffin cups or lightly oil a 12-muffin tin or 9x13" brownie pan.
Blend the rolled oats and coconut shreds in a blender, or use already prepared flour.
Mix the flours, cocoa powder, baking powder, and salt in a bowl.
Place the remaining ingredients in the blender and blend to a smooth consistency.
Mix the wet ingredients into the dry ones.
Bake 25-30 (cupcakes) or 45-50 minutes (brownies), or until a toothpick inserted in the center comes out clean.
Yields: 12 cupcakes
Strawberry Coconut Frosting ingredients:
½ cup strawberries (fresh or defrosted)
¼ cup coconut butter
¼ cup dates (pitted and packed)
¼ cup water
Directions:
In a blender, blend all ingredients.
Use a spatula to scrape down the sides and blend until smooth. More water may be needed to blend smoothly.
Refrigerate to let firm up (at least 15 minutes).
Let cupcakes cool before frosting.
Yields: about 1 cup