Carrot Spice Muffins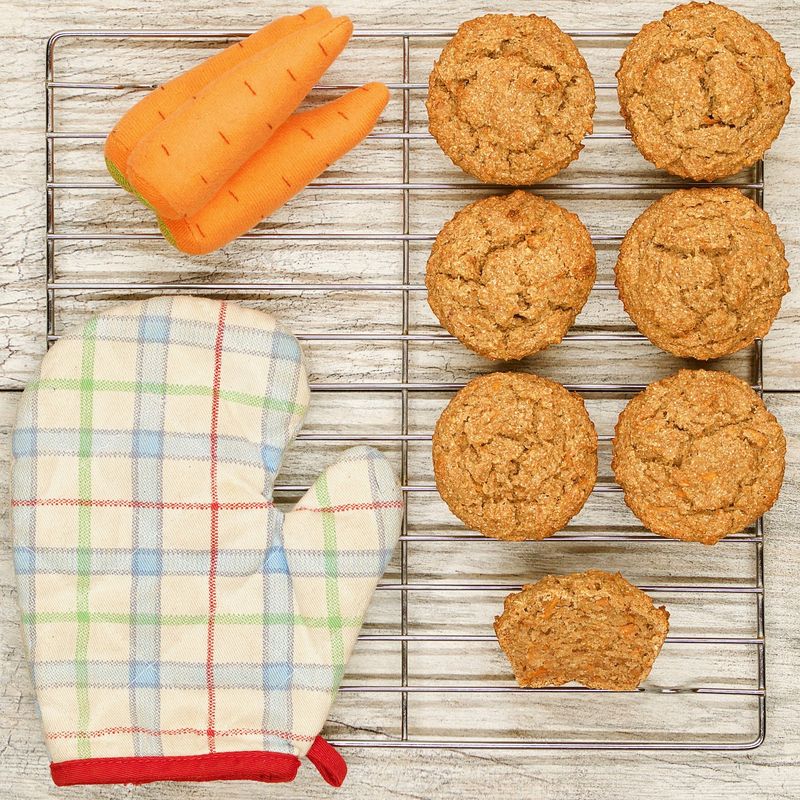 Inspired by a good friend's Thanksgiving creation, these muffins are moist, fruit sweetened, and full of flavor. Feel free to add in a little ginger or cardamom if you and your kids would like some extra kick. Chopped walnuts and raisins would be delicious add-ins as well.
Ingredients:
1 cup rolled oats (or oat flour)
1 cup whole spelt flour (or brown rice flour for GF option)
2 teaspoons baking powder
1 ½ teaspoons cinnamon
½ teaspoon nutmeg
½ teaspoon salt
1 cup carrots (shredded and packed)
2 ripe bananas
¾ cup non-dairy milk or water
½ cup dates (pitted and packed)
¼ cup coconut butter
Directions:
Preheat the oven to 350 degrees F.
Use silicone muffin cups, or lightly oil a 12-muffin tin, or 2 loaf pans.
Blend the rolled oats or use already prepared flour.
Mix the flours, baking powder, spices, and salt in a bowl.
Mix in the shredded carrots.
Place the remaining ingredients in the blender and blend to a smooth consistency.
Mix the wet ingredients into the dry ones.
Bake 25-30 minutes (muffins) or 45-50 minutes (breads), or until a toothpick inserted in the center comes out clean.
Yields: 12 muffins