Blueberry Banana Muffins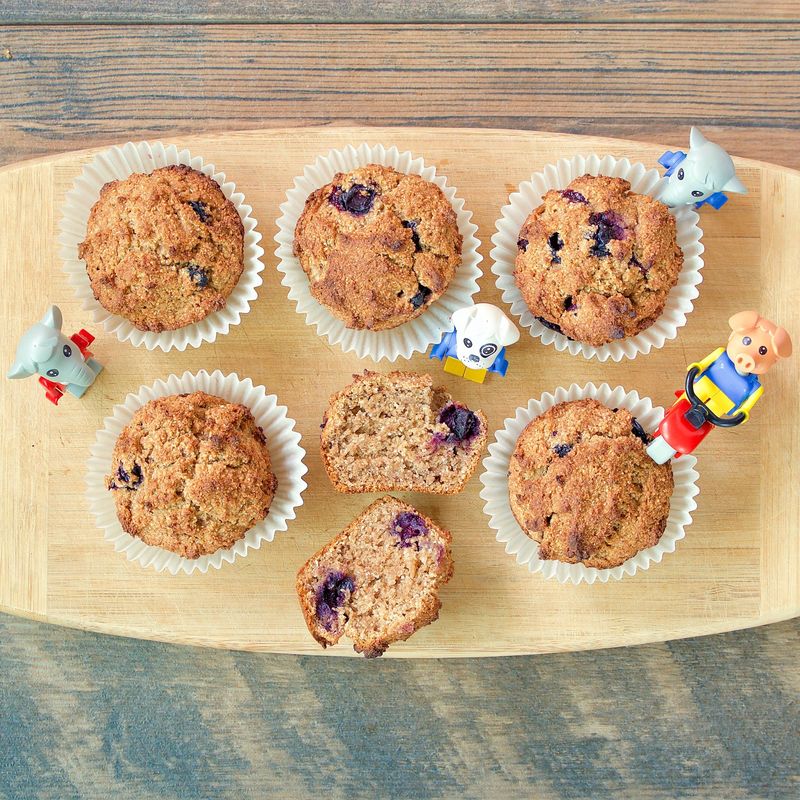 Baked goods sure don't last long at our house. Our son polished off four muffins as soon as they cooled down enough to bite into. He would have had more, but we somehow convinced him to save room for dinner. These muffins are moist and delicious, and completely fruit-sweetened. If you'd like to make them gluten free, the spelt flour can be replaced with an additional cup of oat flour.
Ingredients:
1 cup rolled oats (or oat flour)
1 cup coconut shreds (or coconut flour)
1 cup whole spelt flour (or brown rice flour for GF option)
1 Tablespoon baking powder
½ teaspoon salt
1 cup dates (pitted and loosely packed)
2 ripe bananas
1 cup water
1 cup blueberries
Directions:
Preheat the oven to 350 degrees F.
Use silicone muffin cups, or lightly oil a 12-muffin tin, or 2 loaf pans.
Blend the rolled oats and coconut shreds in a blender, or use already prepared flour.
Mix the flours, baking powder, and salt in a bowl.
Place the remaining ingredients (except the blueberries) in the blender and blend to a smooth consistency.
Mix the wet ingredients into the dry ones. After combined, mix in the blueberries.
Bake 30-35 minutes (muffins) or 45-50 minutes (breads), or until lightly brown on top.
Yields: 12 muffins