Beans and Greens Pasta Bulk Beans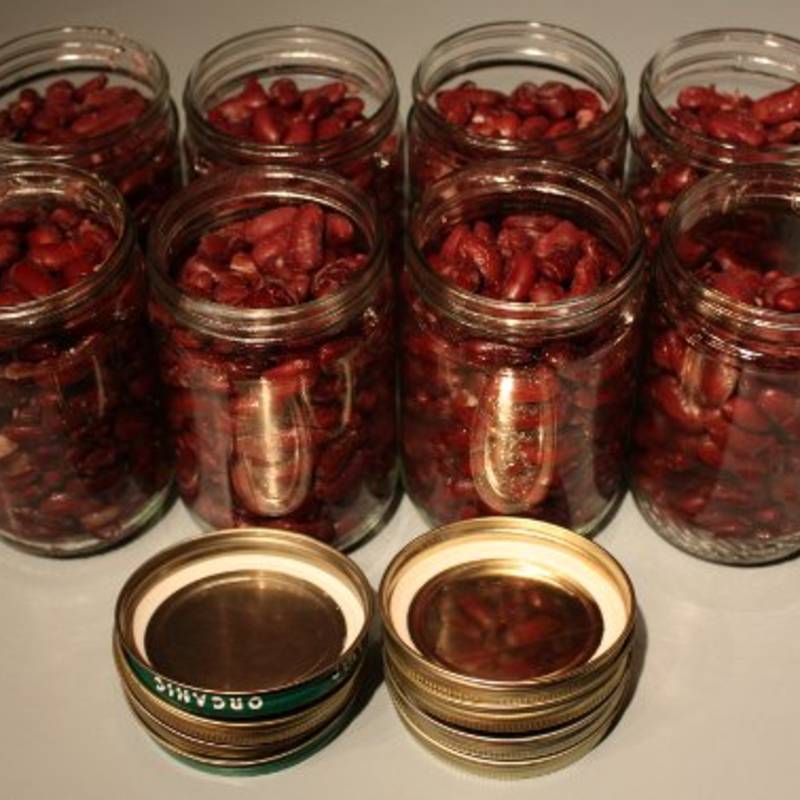 We're always excited to visit the bulk bins at our local co-op or grocery store. One of the most colorful sections is the bean bins - there are so many varieties! Some beans you can cook on demand (no soaking needed), like lentils or split peas. Other types require a bit more prep and cooking time, so we usually cook these in large batches and freeze them so they are always available. This is cheaper and fresher than buying them in cans, plus we want to avoid the BPA lining that most cans have. We save our used glass jars (from nut butters, pasta sauces, etc.) to store the beans in, but you can also buy some canning jars if you don't have enough.
Ingredients:
3 cups dried beans (garbanzo, black, navy, soy, pinto, kidney, etc.)
9 cups of water
Directions:
Put beans and water in a large bowl and let soak overnight.
Drain and rinse beans.
Put soaked beans and another 6 cups of water into a large pot. Bring to a boil and turn down and let simmer for 30 minutes to one hour, checking beans until they are done (kidney take longer than black, for example).
Drain when done. Use them fresh or let cool to put in jars. Beans will last about 2 days in the refrigerator or months in the freezer.