Banana Split Muffins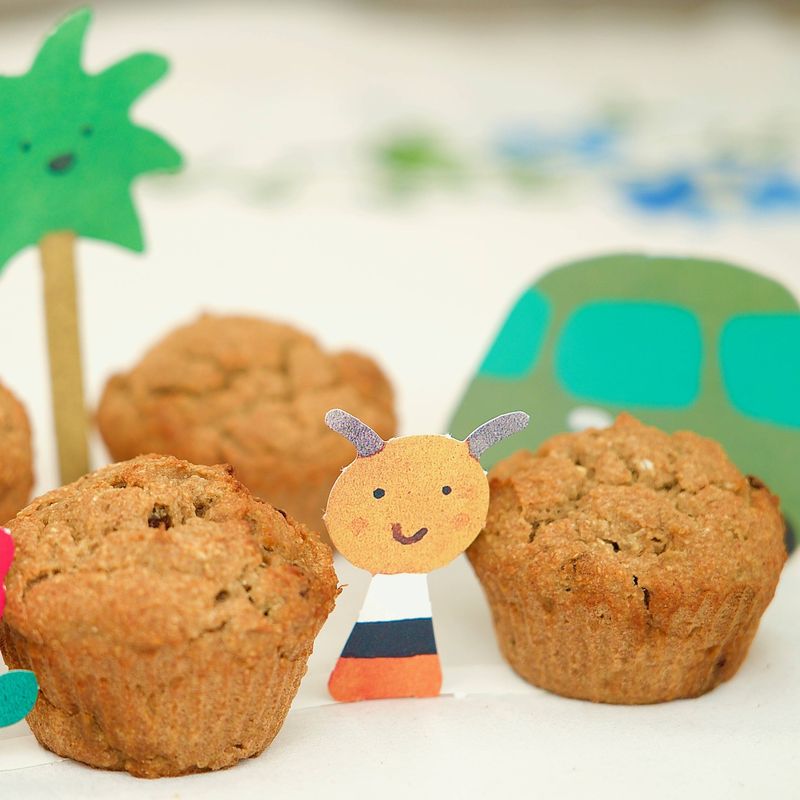 These muffins are my kids' favorites because they are full of dried fruit, crunchy nuts, and yummy chocolate chips. They are fruit-sweetened and oil-free. Feel free to add whatever you enjoy in your banana split!
Ingredients:
1 cup rolled oats (or oat flour)
1 cup whole spelt flour (or brown rice flour for GF option)
⅓ cup chocolate chips
⅓ cup nuts (chopped)
⅓ cup dried cherries (chopped) or raisins
2 teaspoons baking powder
½ teaspoon salt
2 ripe bananas
1 ½ cups water
¾ cup dates (pitted and packed)
¼ cup coconut butter
2 teaspoons vanilla
Directions:
Preheat the oven to 350 degrees F.
Use silicone muffin cups, or lightly oil a 12-muffin tin, or 2 loaf pans.
Blend the rolled oats in a blender, or use already prepared flour.
Mix the flours, chocolate chips, nuts, dried fruit, baking powder, and salt in a bowl.
Place the remaining ingredients in the blender and blend to a smooth consistency.
Mix the wet ingredients into the dry ones.
Bake 30-35 minutes (muffins) or 45-50 minutes (breads), or until lightly brown on top.
Yields: 12 muffins