Banana Split Cupcakes oh my!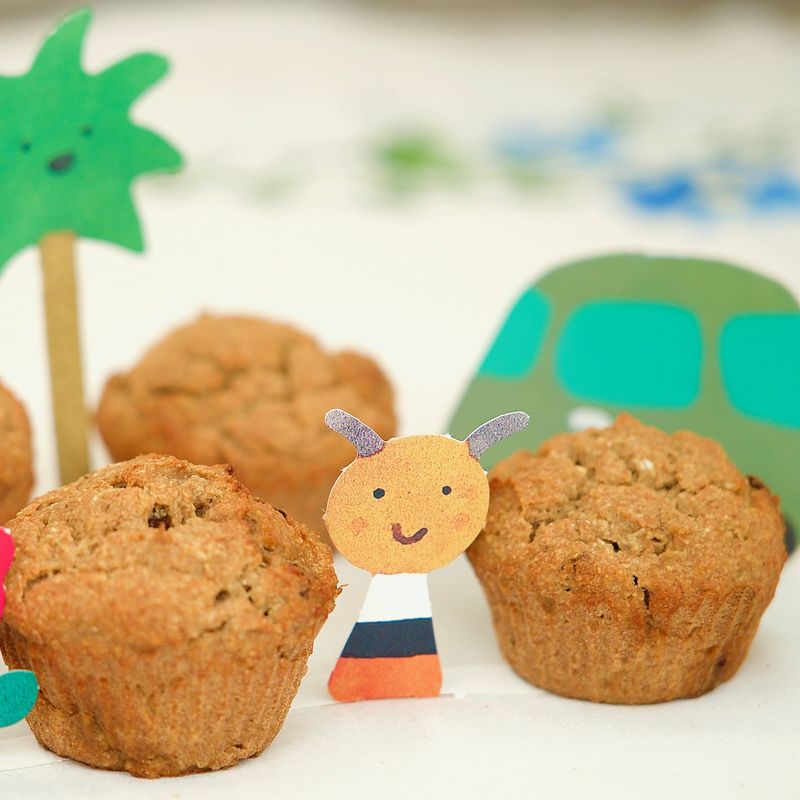 These cupcakes combine oat flour and garbanzo bean flour - two of my favorite flours - and they are completely oil-free (the mashed banana provides nice moisture and flavor). Feel free to add any other chopped dried fruits, nuts or coconut shreds - whatever you enjoy in your banana split!
Ingredients:
1 ¾ cups oat flour
¾ cup garbanzo bean flour
⅔ cup evaporated cane juice (or other dry sugar)
½ cup non-dairy chocolate chips
½ cup each: almonds and dried cherries (both chopped)
2 teaspoons baking powder
½ teaspoon salt
2 bananas
1 ¾ cups non-dairy milk or water
2 teaspoons vanilla
Directions:
Preheat the oven to 350 degrees F.
Lightly oil a 12-muffin tin or one 9-inch round (or similar size) cake pan.
In a bowl, combine the dry ingredients.
In another bowl, mash the bananas and pour in the liquid and vanilla. Stir until thoroughly mixed.
Pour the wet ingredients into the dry ones and mix until just combined. Spoon the batter into the muffin tins or cake pan.
Bake 25-30 minutes (cupcakes) or 40-50 minutes (cake) or until a toothpick comes out clean. Allow to cool for a few minutes before moving to a wire rack to finish cooling.
Yields: 12 cupcakes or one 9-inch cake