Almond-Hemp Milk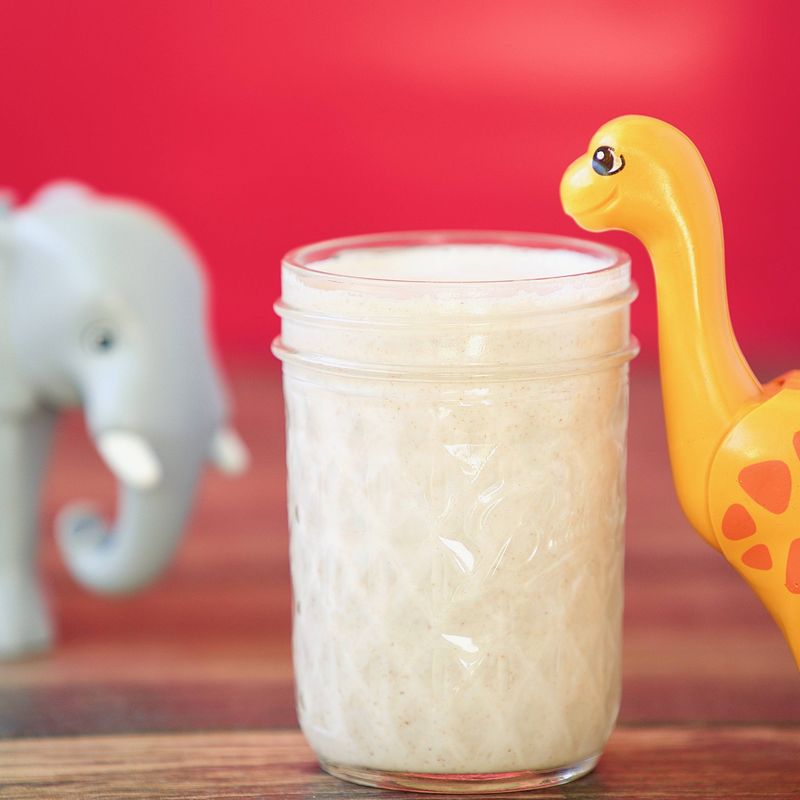 It's fun, easy, and nutritious to make fresh nut and seed milk to pour on your morning fruit-sweetened granola. And if you have a high-powered blender, you don't even need to strain it! This way you are retaining all of the fiber and nutrients typically strained away in commercial non-dairy milks. Feel free to mix up the nuts and seeds, and find your own favorite combination.
Ingredients:
1 cup raw almonds (soak 8+ hours if possible)
¼ cup hemp seeds
2 dates (or other dried fruit)
½ teaspoon vanilla (optional)
¼ teaspoon salt
5 cups water
Directions:
Rinse the almonds and place in the blender (ideally a high-powered blender such as a Vitamix or Blendtec). If using a regular blender, we'd suggest making it in two batches (so it blends thoroughly).
Add the remaining ingredients along with 2 cups of water. Blend on high until smooth (about 1 minute).
Add the remaining 3 cups of water, and blend to combine.
Add additional water if desired for thinner milk. Shake well before serving.
Yields: about 5 cups